Creative DIY Christmas Tree On The Wall and Door
This Christmas season, let our decorations transform your home while you focus on creating more of those magical moments.
This wall-mounted Christmas tree breaks the traditional form of placing Christmas trees. It is natural and vivid. It is decorated with small nuts, bows, and some small wooden pendants, as well as string lights, all of which make the festival more atmosphere.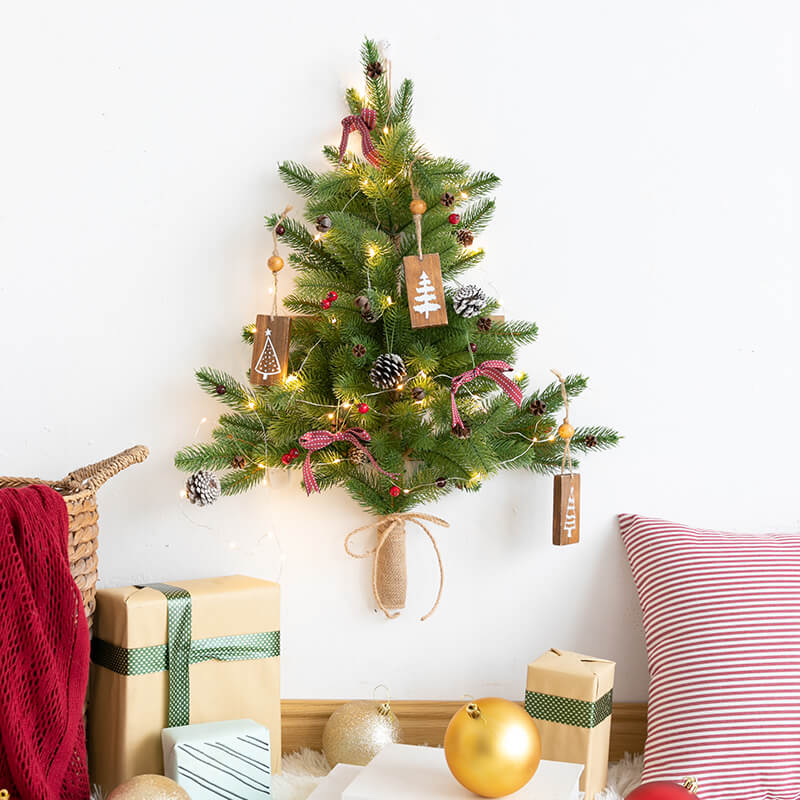 Durability
Combining fine craftsmanship and years of experience, our holiday decorations are constructed with sturdy, weather-resistant materials and designed to bring Christmas cheer for years to come.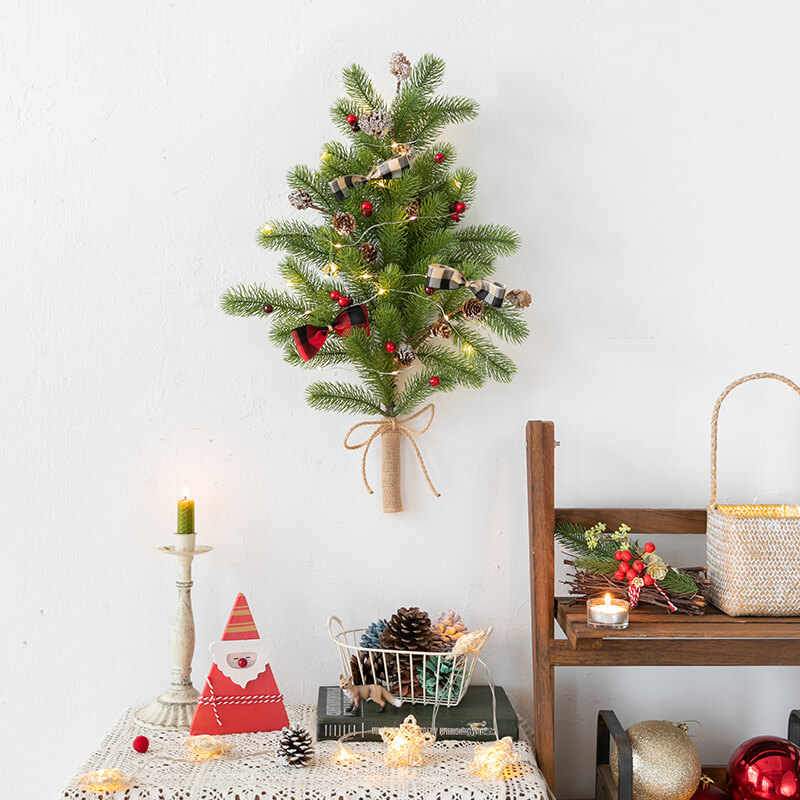 Fun For The Whole Family
Family and guests alike will marvel as you transform your home into a winter wonderland, capturing the beauty and charm of the holidays with our seasonal décor.
We have 2 sizes, big size: 28.74×19.29inch, small size 22.44×14.57inch, different sizes can be hung on the door or wall.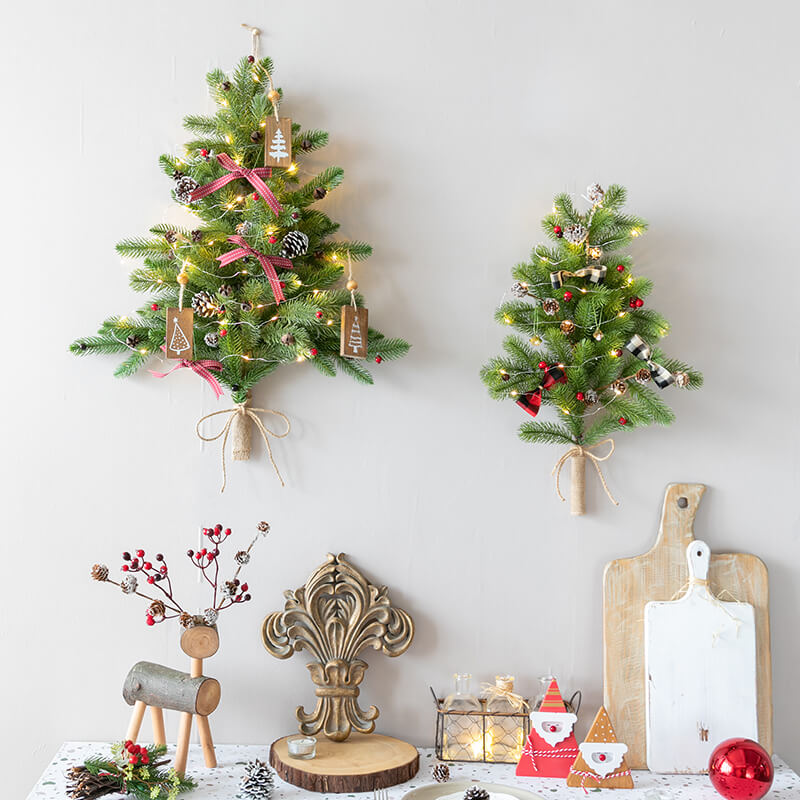 Package List:
1x Wall-mounted Christmas tree